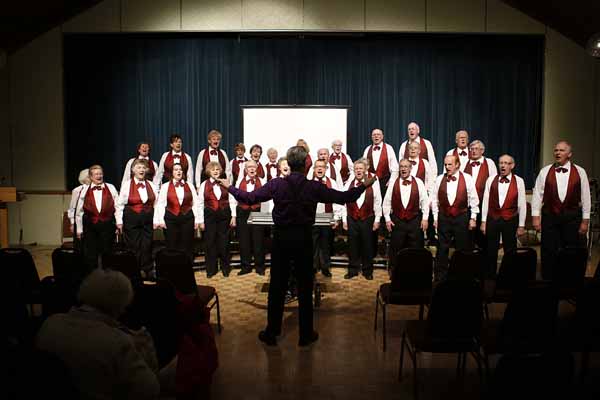 Founded in 1994, the original members of DCAT (Drum Corps Alumni Toronto) drew on the camaraderie of their drum corps roots to create a performing chorus, welcoming all who love to sing. Our chorus provides great opportunities to join with others, in song and friendship.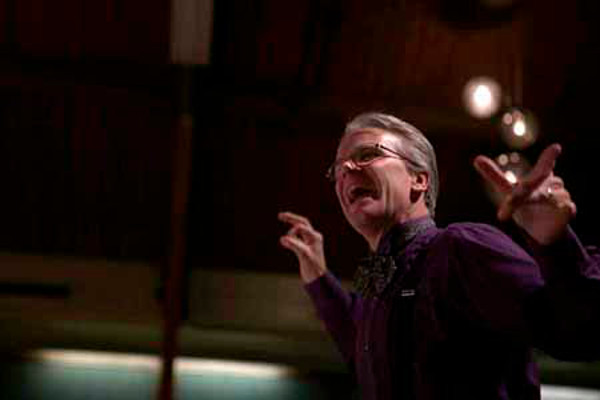 We sing arrangements in seven or eight part harmony without instrumental accompaniment. Our repertoire includes Broadway, folk, pop, jazz, patriotic and devotional/gospel music and our style is energetic and unique.
Wyatt Gill, our Music Director, inspires the chorus to deliver performances which are entertaining and well-received by all audiences.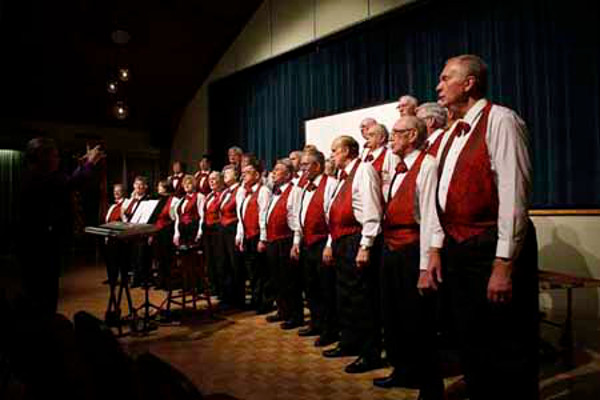 Music brings joy. Therefore, the DCAT chorus welcomes every opportunity to perform. In addition to the "For the Love of Music" fund-raising show and our annual attendance at The Great Alliance of Seniors reunion in the U.S.A., we enjoy performing at local community events, retirement residences, assisted-living centres and hospitals, asking only a modest honourarium.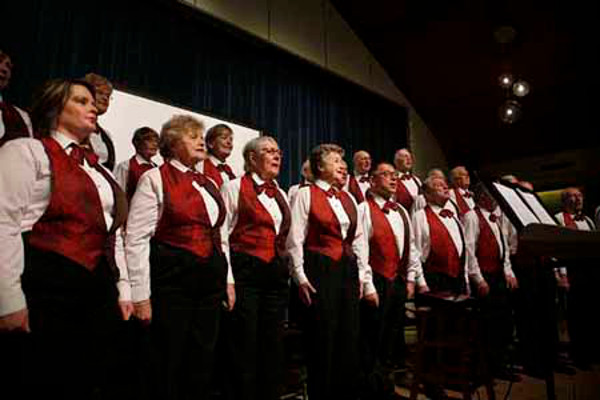 No audition is required. Simply bring your love of music to our rehearsal.